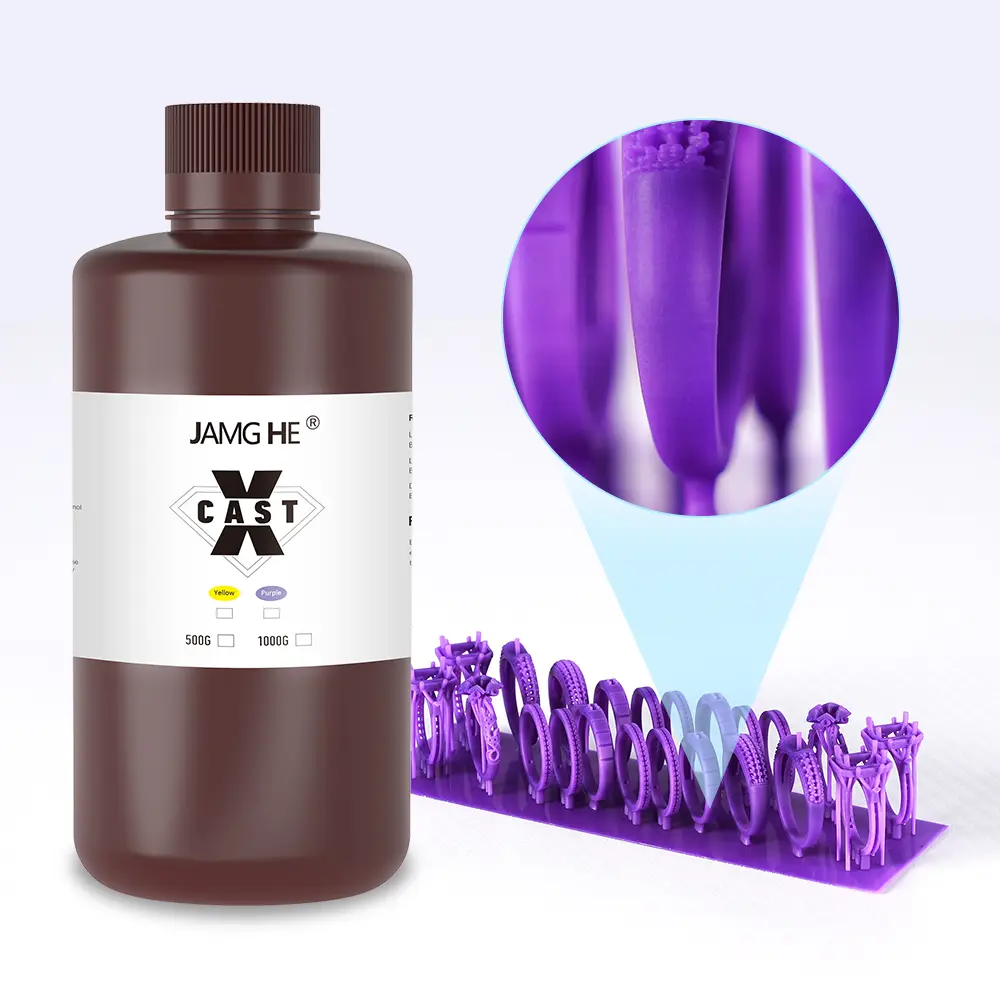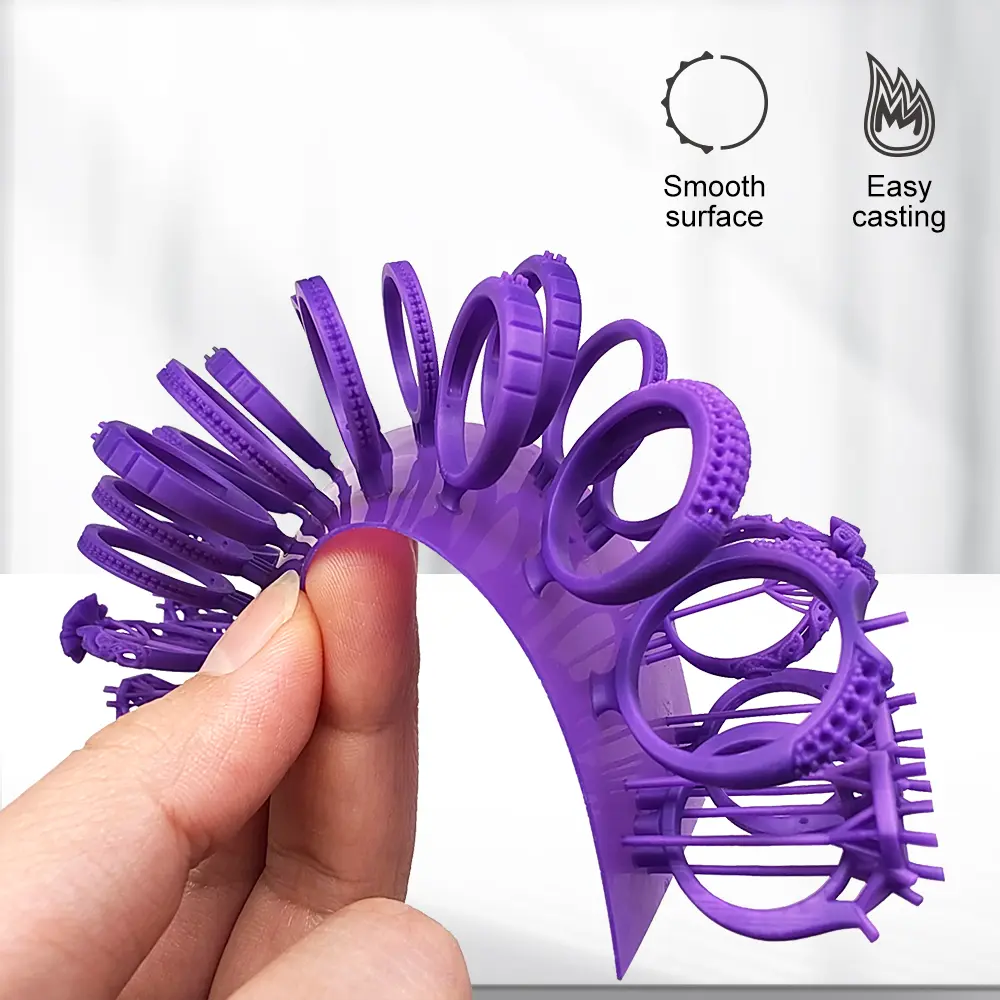 High detail prints
Easy cleaning
Super casting
Easy to set diamond or stone.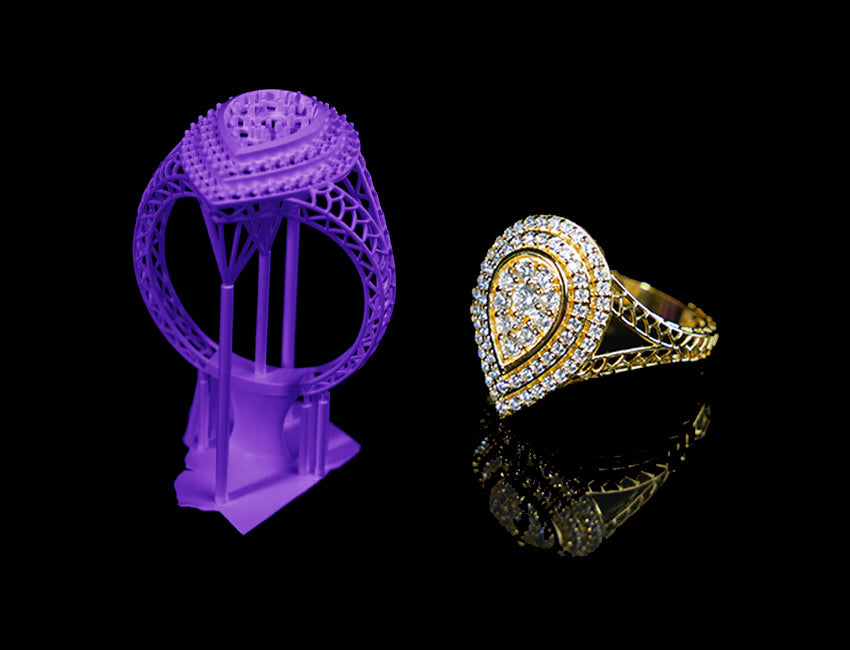 Easy to set stone or diamond.
X cast is an ideal castable resin for rings, bracelets or necklaces, it has great flexibility and high accurate that allow you to set stone or diamond easily.
Easy casting resin
X cast is castable 3d printing resin. Contains high wax inside which makes casting easy and ash free, no matter for jewelry or silver & gold casting.