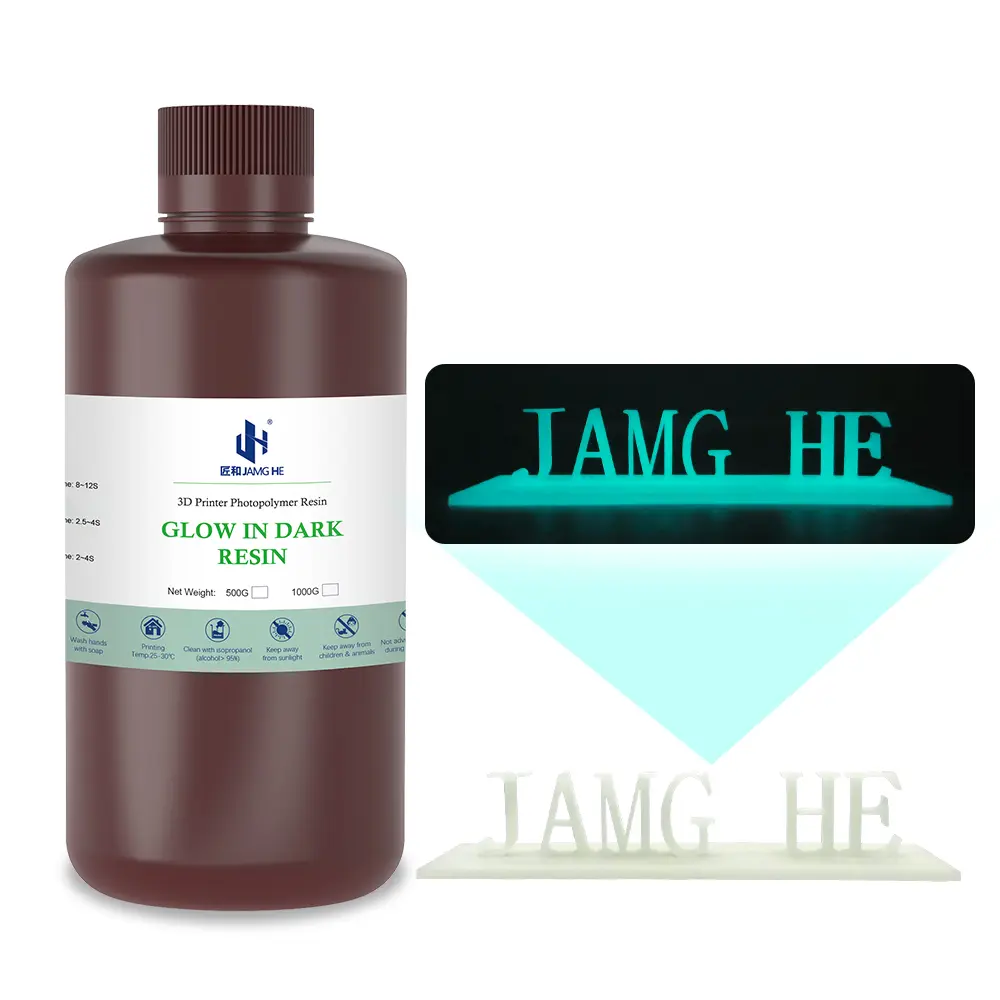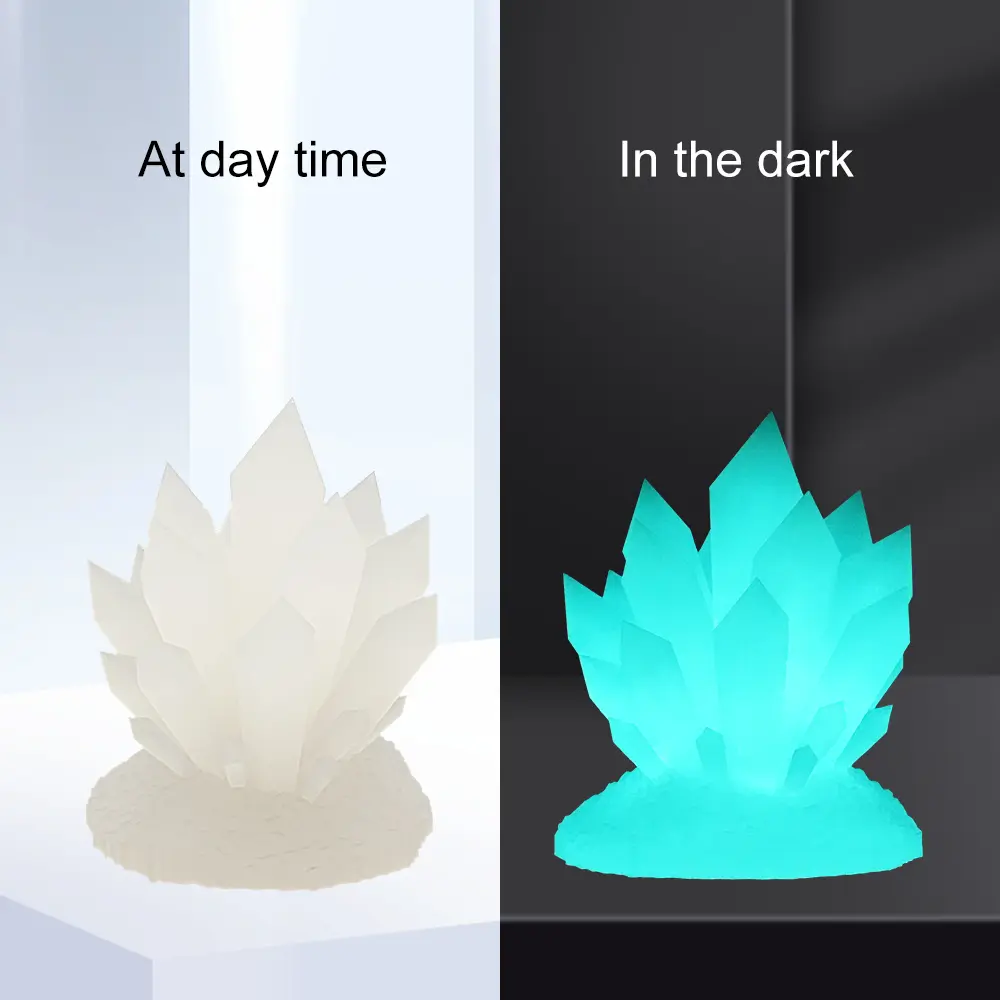 Dark Glow Resin is a translucent resin that, when filled with light, emits a visible luminescent glow in the dark of night. Its proprietary formula guarantees long-lasting light and an extended shelf life.

Absorb any lights and re-emit visible light at dark, use this resin to create glowing crafts and decorations with unique glow effects. Suitable for toys and decorations.

Glow in Dark Resin
High accuracy.
Great performance.
Customize color available.
Rechargeable with any lights.
3D Printing Resin Glow in the dark.