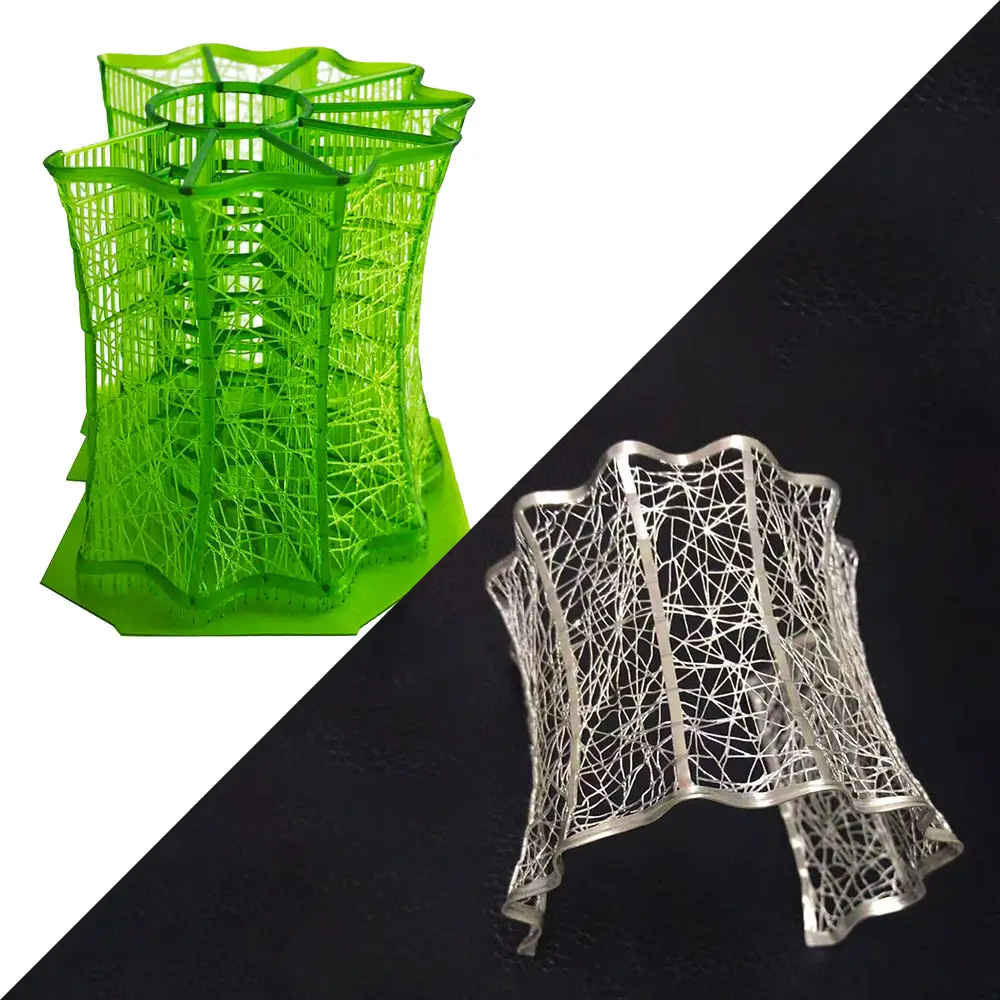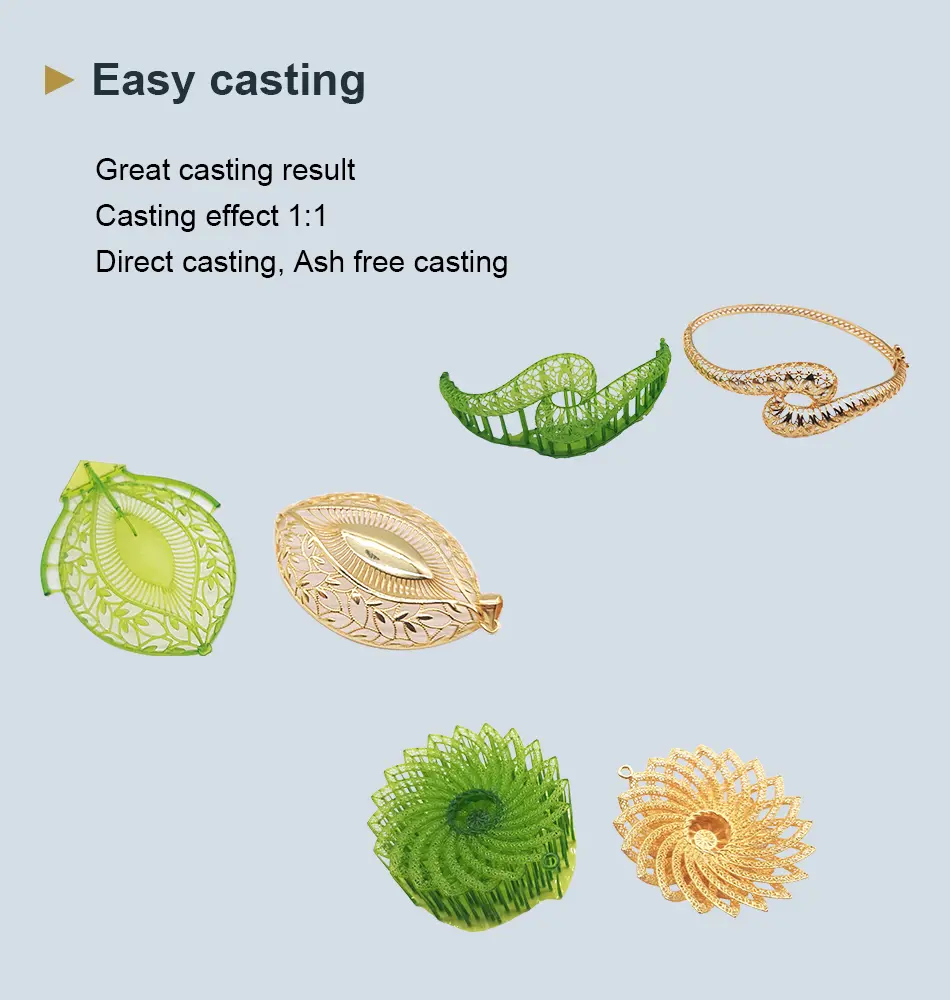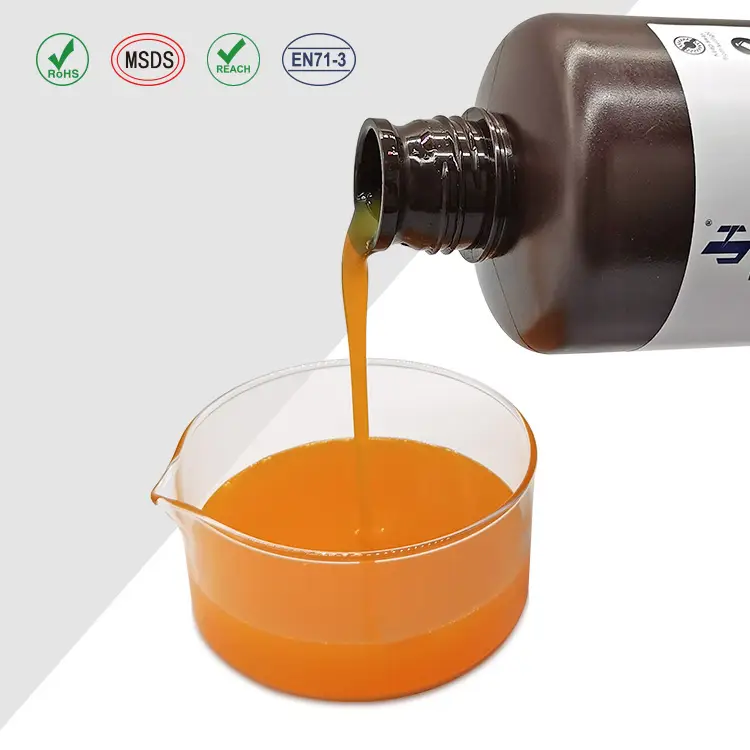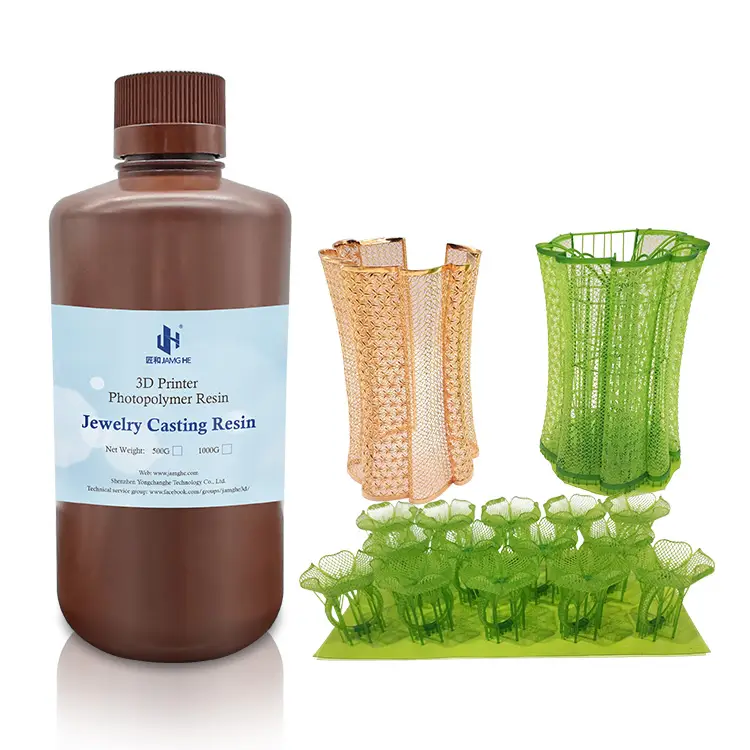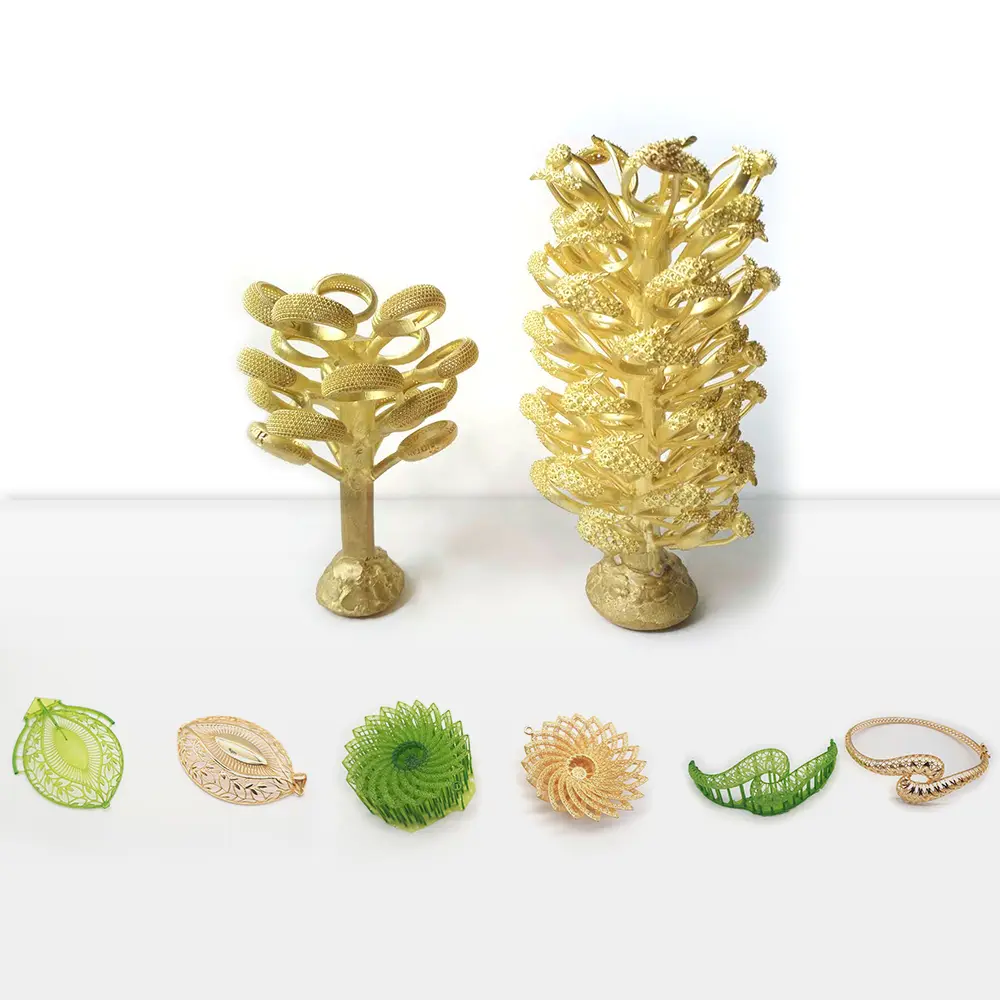 Professional jewelry castable resin
JAMG HE  offer several formulate of jewelry casting 3d printing resins according to your printer and the designs.

No matter it is Turkish tiny filigree or thick part bracelet, there's one for you.
Direct Casting Resin
It is affordable cast resin, if the design is large size with Turkish tiny mesh, go for upic-2008st.
Upic-10000 is able to be used in Envition tec to be replace model PIC-100.