Rapid+TCT was held on 2-4th, May, 2023, known worldwide as North America's most important and largest additive manufacturing event, JAMG HE 3D company showed the newest goods pf 3d printer resins and filaments to all visitors on Booth 1636.
Engineering Pro Resin
You may know Jamghe art engineering resin is stronger then any abs like resin on the market, with super strong tenacity and scratch resistance, it is suitable for different post processing like drilling, tapping, assembling etc. But most of the resin is getting weak after a month, and makes prints are difficult to be use for long time, Now, Engineering Pro Resin was tested by jamghe lab for a year of ageing resistant, it is durable and keep great mechanical property for 1 year, with this 3d printing definitely effect our lives and make things easier.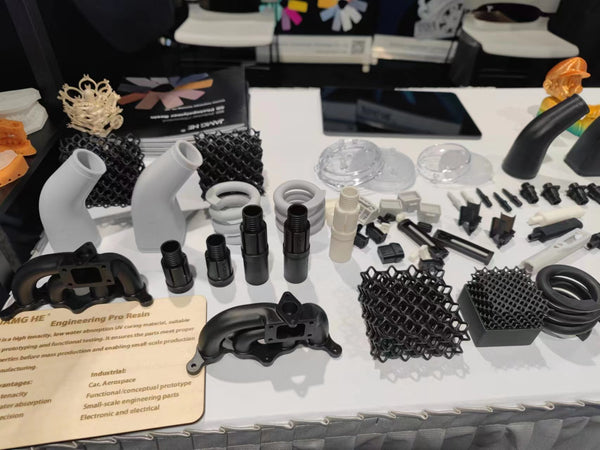 Bi-color, tricolor PLA
The silk PLA filament Bi-color and tricolor become hot with amazing effect. If you print more with PLA and PETG, don't forget to try JAMG HE filament, they are getting well know with high quality.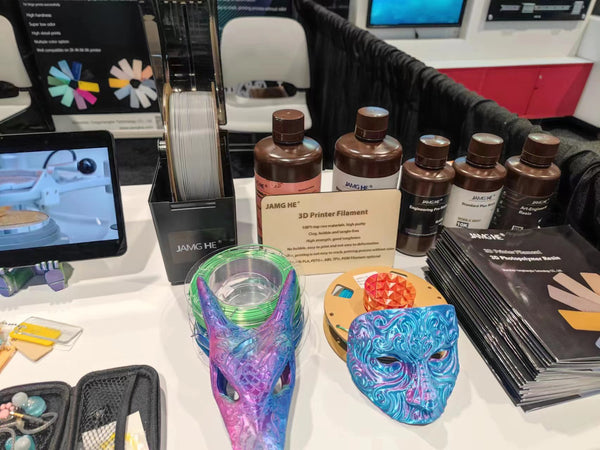 It's a professional and successful show, and we supposed to be there in 2019, but due to the Covid-19, so it is glad to see old friends, and thank you for your visiting and wish you had a successful trip as well.